Argus Insurance Company (Europe) Limited Celebrate Staff Long Service 2018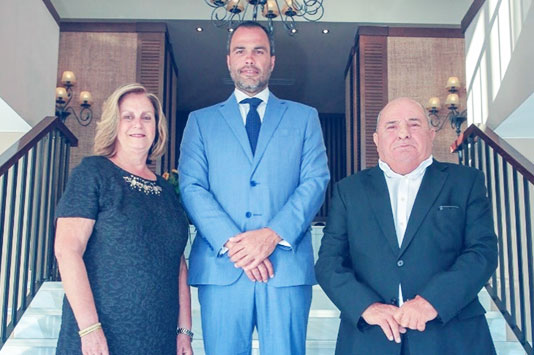 (Gibraltar, July, 2018) – Argus Insurance Company (Europe) Limited recently held a celebratory dinner at The Rock Hotel to thank staff and celebrate their years of service with the Company. This is an annual event and this year three members of staff celebrated between 10 and 20 years with Argus. Terry Adamberry celebrated 20 years, Paul Chichon celebrated 10 years and Janice Salmon celebrated 10 years.
Tyrone Montovio, Chief Executive, took the opportunity to thank the staff for their hard work and dedication and emphasised how much Argus Insurance values the loyalty and experience that our long serving staff bring to the Company.
The photo shows, from left to right Terry Adamberry, Tyrone Montovio and Paul Chichon